SPSI Inc., Maple Grove, Minn., recently announced the addition of Brian Payne to its Texas sales team.
Payne has more than 29 years of industry experience, working in screen printing, textiles, large-format digital production, graphic arts production, separations and digital film output. He also has in-depth experience in sales, customer service and operations management.
Payne will be focused primarily on customers in Dallas/Fort Worth, and will work from his home office in Joshua, Texas. — J.L.
---
Workhorse Products, Phoenix, will host a beginner's workshop on Nov. 4-5 on how to start a T-shirt screen-printing business.
FULL STORY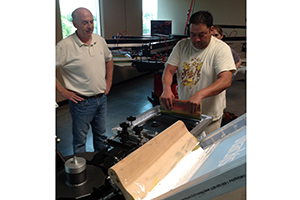 A new video from Ryonet, Vancouver, Wash., showcases enhancements to the ROQ YOU automatic press for 2018.
FULL STORY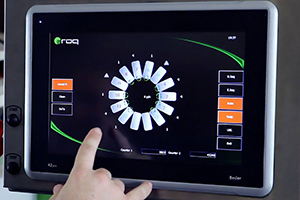 Ryonet Corp., Vancouver, Wash., is offering an opportunity for novice decorators to start their journeys into screen printing guided by industry veterans in a real shop.
FULL STORY