Lawson Expands Chemical Line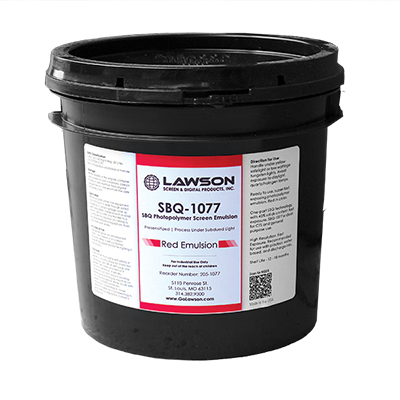 ---
Lawson Screen & Digital Products, St. Louis, has announced a new range of emulsions, including SBQ-1077 Red Emulsion.
This photopolymer emulsion features a 12-18 month shelf life, 45% solids content and exposure time that is up to 10 times faster than most dual-cure emulsions, according to the company. It works for plastisol and water-based printing.
Lawson also offers other chemicals, including stencil removers, press washes, mesh degreasers, ink degraders and haze remover. Orders for supplies that total more than $99 ship for free, and those for less ship for a flat rate of $9.95. — J.L.
---
Workhorse Products, Phoenix, will host a beginner's workshop on Nov. 4-5 on how to start a T-shirt screen-printing business.
FULL STORY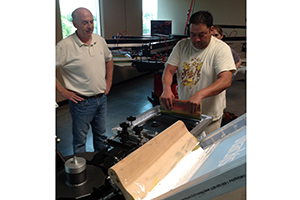 A new video from Ryonet, Vancouver, Wash., showcases enhancements to the ROQ YOU automatic press for 2018.
FULL STORY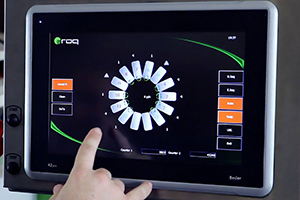 Ryonet Corp., Vancouver, Wash., is offering an opportunity for novice decorators to start their journeys into screen printing guided by industry veterans in a real shop.
FULL STORY