American & Efird Launches REPREVE Sewing Thread
American & Efird (A&E), Mount Holly, N.C., recently launched an industry-first REPREVE recycled core-spun industrial sewing thread called Perma Core using REPREVE, intended to target environmentally conscious customers.
Unifi Inc., the makers of REPREVE, turns plastic bottles into 100% recycled polyester fiber, then makes it into products sold by consumer brands and retailers. Perma Core using REPREVE combines a recycled continuous-filament polyester core with A&E's polyester staple wrap to produce an eco-friendly sewing thread.
"Perma Core using REPREVE provides an eco-friendly core-spun sewing thread solution without sacrificing quality or sewing performance as seen in some existing recycled threads in the industry," says Chris Alt, senior vice president of global sales, A&E. "Perma Core using REPREVE is extremely versatile and can be dyed, finished and delivered from any of A&E's global manufacturing locations, and is available across A&E's global color range. The portability of this product is important to our global customers and prospects that are already incorporating REPREVE fabrics into their products, allowing them to complete their sustainability efforts in a cost-efficient way, no matter where in the world they place their sewing production." — J.L.
---
Penn Emblem Co., Philadelphia, has added fourth-generation family member Tyler Joseph to bring the company into its fourth generation.
FULL STORY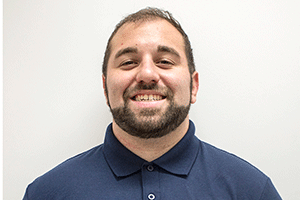 Designs in Machine Embroidery (DIME), Dallas, has acquired embroidery distributor The Embroidery Store, Winston-Salem, N.C.
FULL STORY
Stahls' TV, Sterling Heights, Mich., recently offered a video exploring five ways that thinking "outside the hoop" can benefit an embroidery business.
FULL STORY