Transfer Express Offers Inverting Colors Video
Transfer Express, Mentor, Ohio, recently released a video that shows how to make clip art created for a light background look great on a dark one using the Easy View Online Designer.
When viewing "Inverting Colors in Easy View," shown above, viewers will learn the few simple steps it takes to correctly color a design to make it look right on a dark fabric.
The tutorial demonstrates the easy technique for four pieces of clip art. Viewers will discover how to enhance customer satisfaction by ensuring prints will work on any color.
---
Stahls' TV, Sterling Heights, Mich., recently offered a video that shows what it takes to start a profitable heat-printing business.
FULL STORY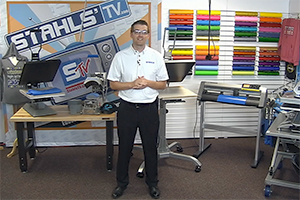 Brother DTG, a division of Brother Intl. Corp., Bridgewater, N.J., recently launched its new Brother GTX direct-to-garment (DTG) printer during a Facebook Live broadcast.
FULL STORY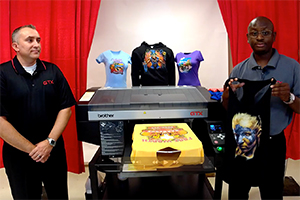 Stahls' TV, Sterling Heights, Mich., offers a new video on how adding a vinyl cutter can help embroidery, screen printing and heat printing businesses expand sales opportunities while maximizing profitability.
FULL STORY