Transfer Express Offers Inverting Colors Video
Transfer Express, Mentor, Ohio, recently released a video that shows how to make clip art created for a light background look great on a dark one using the Easy View Online Designer.
When viewing "Inverting Colors in Easy View," shown above, viewers will learn the few simple steps it takes to correctly color a design to make it look right on a dark fabric.
The tutorial demonstrates the easy technique for four pieces of clip art. Viewers will discover how to enhance customer satisfaction by ensuring prints will work on any color.
---
Transfer Express, Mentor, Ohio, has released a new video on how to apply Stretch Litho digital transfers to garments.
FULL STORY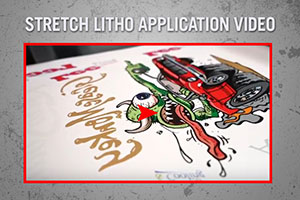 A new educational video from Stahls' TV, Sterling Heights, Mich., focuses on growing your embroidery business with a vinyl cutter.
FULL STORY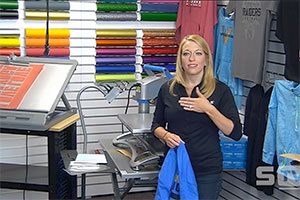 Great Dane Graphics, Mandeville, La., recently released a new free e-book, called "The Ultimate Guide To Artwork For T-Shirts."
FULL STORY