Imprintables Warehouse Offers Quick Slip Pad Protector Video
A new video from Imprintables Warehouse, Masontown, Pa., highlights the benefits of the Quick Slip Pad Protector.
In the video, shown above, viewers will see how this non-stick cover featuring elasticized corners provides protection for lower heat-press platens from adhesives and other contaminants. The cover also guards against wear and tear, especially on the corners, extending platen life.
The video also demonstrates how easy it is to snugly mount the protector on the platen, allowing for quick loading, unloading and threadability. These factors allow decorators to save time and increase productivity. — J.L.
---
Stahls' TV, Sterling Heights, Mich., recently offered a video that shows what it takes to start a profitable heat-printing business.
FULL STORY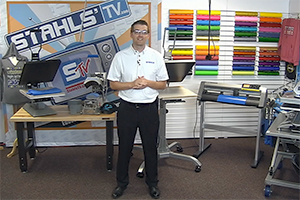 Brother DTG, a division of Brother Intl. Corp., Bridgewater, N.J., recently launched its new Brother GTX direct-to-garment (DTG) printer during a Facebook Live broadcast.
FULL STORY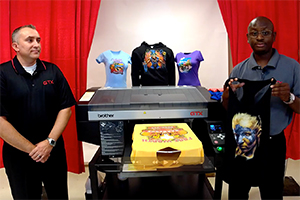 Stahls' TV, Sterling Heights, Mich., offers a new video on how adding a vinyl cutter can help embroidery, screen printing and heat printing businesses expand sales opportunities while maximizing profitability.
FULL STORY