Build Your Business: Trends

---
What Powers Plackets?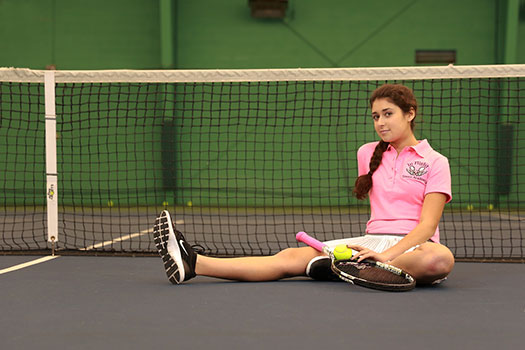 Embroidery by Shockwaves Apparel, Arlington Heights, Ill.; garment courtesy of S&S Activewear; photography by Henry Bernstein, Three Driveway Media, Solon, Ohio
---
Say the word "placket" in fashion circles, and watch the looks you get. Today, it continues to be a buzzword among style-conscious consumers looking to accentuate their 
outfitting options.
Truth be told, this garment really presents a "pick-a-look-any-look" proposition. Muted pastels, especially for preppy brands and those targeting Millennials, are piquing interest. Also in the mix are washed looks, heathers, and neon or more muted tones. Of course, some colors — white, blue or French blue — never go out of style. Slate blue, as an alternative to traditional blue, or titanium instead of dark gray, also are trending.
More than anything, the placket shirt's flexibility gives it universal appeal. A "must-have" piece in every wardrobe, it provides an easy way to elevate the traditional T-shirt look.
"Plackets add a touch of style and formality that T-shirts, by nature, have," says Marcus Davis, manager of product development, HanesBrands. "They are often perceived as dressier. In general, I see the T-shirt as my go-to, and plackets and wovens as a way to add variety and additional styling."
While many people may perceive T-shirts as more comfortable than placket shirts, Davis says, some of market's newest and softest fabrications are available in placket styles. Take Hanes' X-Temp sport shirt, which easily can be adapted for use in work and corporate environments because of its styling.
That versatility is helping drive consumer interest. Taraynn Lloyd, vice president of marketing at Edwards Garment, says that while T-shirts always will be popular among people seeking a casual look, the adaptability of the placket shirt is helping make it a competetive category.
"You can dress [plackets] up with neckwear or wear them more casually," Lloyd says. "They look great by themselves or layered with a sweater, vest or jacket."
Going All-In on Athleisure
Perhaps the greatest ally for the placket look right now is its athleisure appeal, which experts say will continue to have an influence. Driven by innovation and newness, this category is pushing interest and shaping the impact of placket and woven looks.
"Apparel is being designed to take you through your day and across occasions," Davis says. "You see sport shirts that wick, cool and provide odor control, and they are being worn from the office to the golf course to dinner."
From an innovation perspective, Hanes' X-Temp piqué sport shirt is an example of plackets' role in workwear, corporate apparel, and golf and tennis. The new poly-rich polo combines the antimicrobial benefits of FreshIQ technology with the cooling features of X-Temp technology, which is designed to adapt to temperature, environment and the wearer's activity for maximum comfort.
"Consumers today expect more from their clothes," Davis says. "Why wouldn't someone want a polo that looks good while — at the same time — wicks, cools and provides odor control? Whether for workwear, corporate apparel or everyday apparel, these performance features can provide a tremendous amount of comfort throughout the day."
By combining athleisure with placket styling, customers now have an endless number of outfit possibilities. "Ladies can wear leggings, a tee or camisole with a long placket shirt as the top layer," Lloyd says. "They are ready for the gym or to go out with their friends."
While athleisure seems to be more popular with Millennials, it is starting to trend with older consumers (think Gen X and Baby Boomers), too. "You can't beat  [an] outfit [that] is comfortable, functional and fun," Lloyd says.

Other Looks That Matter
Other trends also are driving the plackets/wovens category. For example, the variety of sleeve lengths — i.e., rolled-up with closure, and three-quarter or half-sleeves — continue to be popular, as well as quarter- and full-zip necklines. "Sweaters or vests that sport these necklines continue to drive the fashion horizon," Lloyd says.
Other trending features include faux French cuffs, fabrics with multicolored stripes and checks, and untucked shirts for men and women.
"Pockets also are making a strong return for fashion-conscious consumers. "Trending for 2017 is the combination of zippered or button plackets with functional front pockets," Lloyd says. "The pocket feature gives you easy access to that much-needed phone accessory."
In addition, longer hems, either shirttail or drop-tail, are gaining in popularity, along with retro styling. "You'll continue to see heathers from blends and unique fabrications, as texture is important for providing visual interest," Davis says.
One example is Champion's long-sleeve henley, which captures the essence of retro style, according to the company. The 100% ring-spun cotton slub shirt marries contemporary design with athletic heritage. The four-button placket features contrasting inner fabric, raglan sleeves, open cuffs and shaped shirt-tail hem, which add both style and comfort.
Along with cotton and polyester styles, both Davis and Lloyd say fabrics that move with wearers and provide stretch are critical to today's consumer. And a cotton-rich blend with just a bit of spandex offers wearers the comfort and style they crave.  

Michael J. Pallerino is an award-winning writer who has written for a number of national consumer and trade publications. For more information or to comment on this article, email Michael at mpallerino@gmail.com. 
---
Technology, e-commerce, fast delivery and customer engagement currently are hot retail topics, but these trends go beyond the business-to-consumer world.
FULL STORY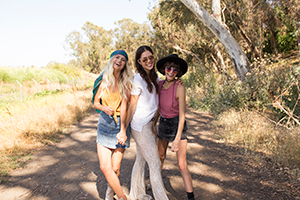 It can be argued that trends don't bob and weave in any other industry segments as frequently as in the childrenswear and teens/tweens apparel categories.
FULL STORY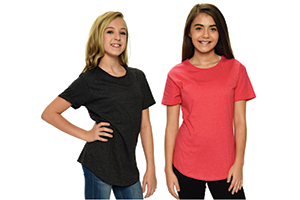 It's a simple case of déjà vu. That's what fleecewear manufacturers will tell you when describing what's happening in the category today.
FULL STORY