Build Your Business: Trends

---
Team Threads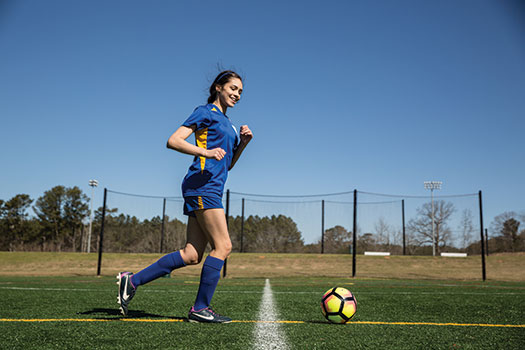 Garment and decoration courtesy of Augusta Sportswear Group; Photography by Chris Aluka Berry, Tucker Ga.
---
Uniforms inherently unite a team, affiliating athletes with their respective school or sports program, and allowing them to stand apart from their opponents on the field or court. But in today's market, the team uniform goes beyond practicality — delivering 
fashion-forward styles, tailored-to-the-team looks and performance benefits that can help take an athlete's game to the next level.
Current and Custom
One of the biggest shifts in the wholesale athleticwear market during the last few years is retail's influence on apparel aesthetics and the industry's pace. For today's suppliers, the challenge is to meet increasing demand for products that reflect current retail trends.
"We have to react quickly to remain relevant to the athlete while providing a quality performance product," says Maria Brockhaus, general manager, team uniforms for Holloway and Augusta Sportswear. "Uniforms certainly are still impacted by top pro and college or club teams, but training [garments], warm-ups and fleece have strong ties back to in-season retail trends."
Color and design trends seen at retail quickly make their way to athletes on local courts and fields, and suppliers are finding that teams are looking to update their looks more frequently than in the past.
"Previously, teams kept the same designs and even the same uniforms for several years," says Marcus Davis, product development manager, Champion. "Today, teams often want to look new and fresh, so you need to have styles that can be updated every three years or so. In general, the teams are brand loyal, but they want new styles."
Teamwear customers are looking for on-trend athletic apparel, but they also want to tell their own individual stories. When it comes to decorating athleticwear, personalization is more popular than ever, with many teams requesting fully custom uniforms.
"Teams want the ability to have unique uniforms that separate them from their competition," says Brockhaus, explaining that Holloway's sublimation program allows clients to customize colors and art across the whole uniform, with turnaround times being less than four weeks.
Giving athletes and teams the ability to brand themselves, customization is particularly popular with younger demographics. "Personalization is a huge trend, as the Millennial generation grows up comfortable with creating custom designs, rallying games around special events and developing unique game-day messages," Davis says.
New Meets Old
In collegiate and professional sports leagues, uniforms are pushing fashion limits with bold, flashy colors and design. With wholesale customers looking to their favorite athletes for style inspiration, eye-catching team apparel is having a moment in the industry, particularly in the basketball and soccer markets.
"Fashion-forward stock uniforms that offer the 'cool' factor with designs and prints are a growing segment for us," Brockhaus says. "They are an affordable option to custom uniforms. These types of uniforms have a shorter life cycle though, as they are very trendy. You have to react quickly and be prepared for the next 'thing.'"
Davis agrees that the trend of bold, flashy colors has impacted the wholesale market, pointing to the success of the Champion Double Dry T-shirts, which feature camo prints in standout colors like Wow Pink, Safety Green and Safety Orange.
Vince Winters, president of Elbowgrease Athletics — which provides large-scale private-label programs to clients with professional-league licenses — sees this trend sticking around. "We are seeing sublimation processes and prints/patterns continuing to grow within our market and this trend will continue," he says. "Sublimation and reflective inks are something that we're capitalizing on and we believe they will continue to grow."
While cutting-edge, modern styles are in high demand, the market simultaneously is seeing a resurgence of throwback uniform styling, especially in the baseball and basketball markets.
"Another change over the last few years has been the impact of retro styling in uniforms," Brockhaus says. "The influence has been seen not only in the style lines, but also in the fit."
Of course, this trend always will have a place in the high school and college niches. "Retro styling comes into play with both traditional fleece and the use of old-school varsity stripes," Davis says. Teamwear featuring primary colors, bold stripes and color-block details are as popular as ever, keeping traditional looks alive in these niches.
"Right now, there is a mix of bold, retro and traditional — and there is room for all," Davis says. "The Millennial generation tends to like to mix things up — and this is a great example."
On The Move
Beyond aesthetics, function also is paramount with athleticwear. From fabric to construction and tech features, customers want garments that do more than just look good.
"The most important fabrics in the market are ones that perform — wicking and antimicrobial [properties] are must-haves," Winters says. "Fabrics that have polyester/spandex blends provide ease of movement and a soft-hand feel through the knitting process."
Generally, synthetics are important, according to Brockhaus, because of their flexibility, durability and affordability. "[These types of garments] have also made advances in the 'hand' to where they feel like cotton but provide properties not found in traditional cotton," she says.
Additionally, UV and odor protection are important features that athleticwear customers request. "With the evolution of fabrics, bringing more benefits to the market that can enhance an athlete's performance [increases] the demand," Brockhaus says.
The future of teamwear lies in fabric technology, with industry experts predicting more cutting-edge performance features coming down the pipeline. "We believe that the next wave of performance fabrics will come from cooling yarns and programmable fibers extruded and engineered for specific sports and end uses," Winters says, explaining that Elbowgrease Athletics currently is working on a range of printable fabrics with cooling yarns expected to launch in 2018.
Brockhaus also agrees the future is bright. "In time, we will see more smart fabrics and electronic textiles become more mainstream," she says. "Price and availability prohibits most teams from purchasing this type of product but as cost improves, more and more Little League teams, for example, will be wearing uniforms that not only improve performance but will also indicate to the coaching staff if the player is getting overheated. Safety of players and their ability to perform go hand-in-hand and will continue to be a growing trend in the future."  
---
With the right marketing and selling strategies, this burgeoning category can bring big business to your shop.
FULL STORY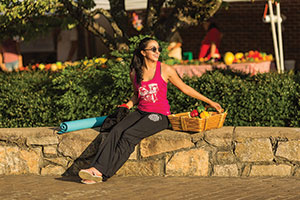 Technology, e-commerce, fast delivery and customer engagement currently are hot retail topics, but these trends go beyond the business-to-consumer world.
FULL STORY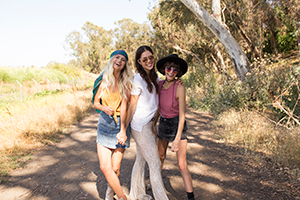 It can be argued that trends don't bob and weave in any other industry segments as frequently as in the childrenswear and teens/tweens apparel categories.
FULL STORY