Build Your Business: Trends

---
Still Running Strong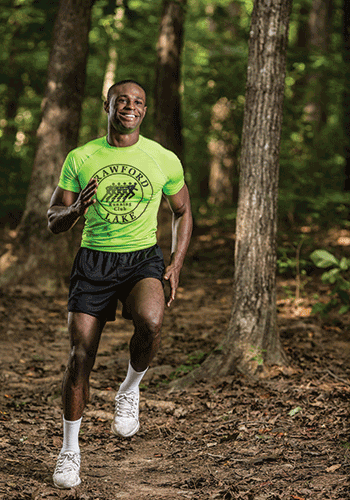 ---
Since its industry debut as tight-fitting, moisture-wicking, support-enhancing apparel, performancewear has continued to be a staple of gyms, greenways and yoga studios. In addition to the aforementioned properties, its penchant for augmenting a wearer's performance during strenuous physical activity has kept performancewear's popularity intact as America strives to combat inactivity.
Recently, however, performancewear has become the proverbial "new kid on the block" in the leisure market due in large part to its comfort — a development that has blurred the lines between what is considered performancewear (or activewear) and casual wear. Most styles in this market feature garments that still contain the requisite performance properties, but with stylish details, loose or flattering fits — depending on the wearer — and other treatments that make them suitable to wear for a multitude of uses and environments, from the golf-course green to the café counter.
Such developments have prompted companies who previously did not dabble in performancewear to now dive headfirst into the depths of this product category. The result has been more options for the consumer and more profit potential for manufacturers.
Athleisure is Everywhere
The calling card for performancewear has been and will continue to be its most popular features: comfort and flexibility for active use. But the athleisure trend continues to gain traction and shows no sign of slowing. Dave Wheatley, director of business development, Myogrid, says the emergence of athleisure apparel is part of a generational shift.
"In general, we are far more casual than we were 20 years ago, which is a phenomenal shift and opportunity for this market," he says. "What was once reserved largely for the field or gym is now commonplace at work, the store or [while] walking the dog."
The athleisure segment is evolving, Wheatley says, as apparel uses continue to grow. It all boils down to three simple characteristics about the consumer: They want to feel good, look trendy and be comfortable.
Expert Brand designer Leah Hulon echoed Wheatley's sentiment, saying that while functionality always will be the main component for performance garments, the athleisure culture has enabled the role of the lines to grow from gym to after-gym settings, including malls, coffee shops or the workplace.
While the athleisure market has grown, it is not just confined to performancewear, according to Hulon. She says the market for trendy lines is only beginning to heat up. "It seems every lifestyle brand wants to now have activewear, and activewear brands are trying to find that sweet spot of not falling completely into [the] lifestyle [category]," she says. "The popularity of activewear/performancewear as a whole has created a more competitive market, as well as a consumer that wants more out of the pieces they are buying."
Jennifer Minnick, marketing manager, Holloway Sportswear, says because these garments can serve multiple functions in multiple settings, decorators can use this to their advantage when selling to actual and prospective clients.
"We see activewear in many arenas such as fan gear and even corporate," Minnick says. "Performance quarter-zip pullovers are the perfect item for layering in chilly offices. Incorporate it with some corporate branding so you are still part of the team."
What Has Changed?
The collegiate sports landscape has seen a changing of the guard at numerous schools across the country. While many institutions maintain their traditional garb, colleges such as The University of Oregon, Baylor University and Oklahoma State University have shifted their team uniforms from classic to more flamboyant neon styles.
Minnick sees the performancewear category trending in a similar direction, adding that the ubiquity of these garments — they are available at specialty shops and big-box retailers — leaves manufacturers with little choice but to offer them.
"Fabric technology, bright colors [and] eye-catching designs all have played a role in the performancewear category over the last few years," she says.
While the look of the clothes appears to be changing, it's the technology and fabrication advancements that stand out to Hulon. She says new details, such as pocket compartments, are becoming mandatory features in the marketplace.
"The overall popularity of activewear has affected the performancewear category by putting more emphasis on not only stepping up the game in creating stylish performancewear, but also finding new, cutting-edge techniques in constructing the garment from a performance functionality standpoint — new stitch techniques [and] how the edges of a garment are finished to avoid chaffing."  
Hulon says performancewear is one of the most innovative categories in fashion, and that its merger with technology will continue. She also sees emerging trends in responsibly made fabrics, recycled fibers and eco-friendly dye processes. Breathability from high-quality, stretchy wovens and seamless garments with jacquard designs, as well as a push toward fabric surfaces featuring double knots, burnouts and performance mesh panels, also will continue to gain traction, she says.
Wheatley agrees that wearable technology is growing, but says such a development currently is confined to products with higher price points and excludes entry-level and mid-tiered products. Wearable technology will be a unique area to keep tabs on as it grows, he says.
"The ability to wear a garment that can reduce inflammation, increase blood flow or monitor your body's vitals already exists," he says. "Once clinical testing proves the value, combined with increased demand, higher production volumes will make this more affordable to the public. Also, with the aging Baby Boomer population, I see this market expanding beyond the elite athlete and [offering] value and a broad appeal to many."
Fabrics and Treatments
Hulon says while performancewear still is predominantly constructed using polyester, she has seen a wealth of new polyester-based blends in the market that have improved both stretch and hand when compared to traditional options. Holloway still is a polyester-based manufacturer, according to Minnick, though it also uses yarns, knits and some non-traditional treatments.
As far as performance characteristics, Hulon and Minnick agree that the moisture-wicking property is critical. Hulon added that antimicrobial properties are most prevalent but new technologies also help protect wearers.
For example, apparel supplier Nobitech has introduced a line of athletic apparel using Skintex technology, a treatment approved by the Environmental Protection Agency to repel mosquitoes, including those that may carry the Zika virus. In fact, Expert Brand recently partnered with Nobitech to provide fabrics and designs for the new collection (see page 10).
When it comes to performancewear options, the ability to, well, perform, always will be important. But Wheatley acknowledges other functions that shouldn't be overlooked.
"The key characteristics are light, dry, stretch, soft, breathable and, most importantly, comfortable to wear, regardless of your activity," he says.
---
With the right marketing and selling strategies, this burgeoning category can bring big business to your shop.
FULL STORY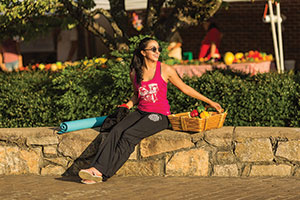 Technology, e-commerce, fast delivery and customer engagement currently are hot retail topics, but these trends go beyond the business-to-consumer world.
FULL STORY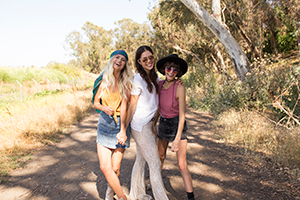 It can be argued that trends don't bob and weave in any other industry segments as frequently as in the childrenswear and teens/tweens apparel categories.
FULL STORY