Build Your Business: Trends

---
On Top for 2017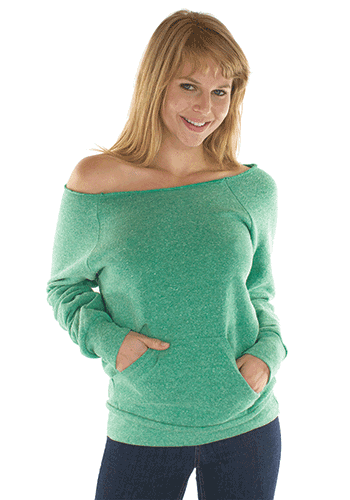 ---
With the year's end just around the corner, it's time to get ahead and prepare to kick off 2017 with new products that will meet customers' demands. With many factors influencing the styles, colors, fabrics and materials clients will ask for next year, here's a forecast to help you take advantage of every opportunity.
Retail Influences Loom Large
Invented at retail, the burgeoning "athleisure" trend has permeated the wholesale industry and, according to suppliers, is here to stay.
"The active-lifestyle trend continues to dominate how we dress throughout the day, and this will continue [in] full force in 2017 as we look for fashion and comfort in every piece of apparel," says John Spivey, marketing manager, Champion Athleticwear. "As we get active and stay active, our wardrobes revolve around clothing that offers day-long solutions and takes us from activity to activity."
Activewear has become synonymous with lifestyle apparel, and the lines are predicted to continue to blur across markets in the coming year. "Cotton tees and sport shirts that wick or have odor control provide solutions to daily living, even when just walking the dog or having drinks with friends," says Marcus Davis, product development manager for Hanes. "You have the look of fashion, but with performance features."
Retail's influence in 2017 won't stop at athletic-inspired lifestyle apparel, with other fashion-forward, standout details appearing in supplier offerings.
"Textures will be very important in 2017, not only for the feel, but for how a garment looks," Davis says. "Textures add visual interest, and it's that visual pop that is helping to drive retail purchases."
Heathers, slub yarns and nep — small knots of fiber embedded in yarn, either intentionally or unintentionally — are all expected to be popular textures that will add visual interest to garments in the coming year.
Attention to detail will go beyond garment feel in 2017. "You'll see pockets, including pouch pockets and kangaroo pockets, on silhouettes that traditionally come without," Spivey says. "Hems are getting updates as well. While the squared hem has been traditional in tees for quite a while, longer, shirttail or drop-tail hems are becoming more popular. In general, consumers want something that is different."
Suppliers also expect to see some influence from classic, heritage styles. "What's old is new again," Spivey adds. "Whether it is retro brands or vintage music, looking back is bringing forward a lot of today's trends. Retro is everywhere."
Beyond Basic
Influenced by the athleisure boom, next year's consumers will want and expect more from their apparel.
"The basic tee is declining as smart shoppers look for added benefits," Davis says. "Garments with 'plus-one' features will continue to help fuel the market."
No longer just must-haves for athletic apparel, consumers will look for tech features like wicking and odor control in clothing they'll wear to the gym or to run a half marathon — or for a simple trip to the grocery store.
"This is also where most innovation is occurring in polyester and synthetics," says Jeanene Edwards, vice president of marketing and merchandising, Fruit of the Loom Activewear. "The growing sublimation market [should] really [be] able to capitalize on this performance growth."
It also will be paramount that apparel decorators look to sell beyond the shirt in 2017, as bottoms will become increasingly important, according to Spivey. "Joggers, which once appealed only to the young and slim, are now a core item as the fit has evolved to a larger consumer group," he says. "Now with a more relaxed fit, the appeal is growing across genders and age groups."
Opportunity in Fabrics
Suppliers see the most room for growth in fabrics, with endless options — from tri-blends to slubs, heathers and novelty materials — that will continue to change and evolve next year.
"As the popularity of [these] fabrics increases, consumers can anticipate that more value options in [these] segments will be offered," Edwards says.
To make the most of this opportunity, suppliers emphasize the importance of staying on top of developments. "Fleece, for example, continues to update, from technical blends to French terry, which allows people to be innovative with cotton," Spivey says. "French terry has long been thought of as a women's platform. Now, as styles develop, there is a whole new segment making this a more
gender-neutral, crossover fabric."
"The softer the better" still will ring true next year, with manufacturers continuing to develop garments with improved feel.
"We see high demand for T-shirts made from fine yarns with exceptional side-seamed craftsmanship," says Mark Seymour, chief sales officer, Next Level Apparel. "Millennials particularly appreciate the better feel and styling, and are making more of the buying decisions in the market today, but the trend in soft fashion basics is really for everyone."

Keeping Pace
With fashion-forward and performance fabrics pervading the industry, one of the biggest challenges for decorators will be to keep up with innovation.  
"Printers can differentiate themselves by offering solution-focused apparel," Davis says. "Would your customer who is buying workwear find value in a sport shirt with odor control? The answer is likely a
resounding 'yes.' Be the apparel decorator who sells more than a basic white or black tee."
Beyond just supplying the latest products, mills and printers have to address new challenges that some fashion garments present when decorated, according to Davis.
"For example, while textures are a key trend, the bumps and nubs created by various blends and weaves don't always lend themselves to embellishment," he says. "As fashion enters the promotional market, mills need to be aware of printability issues, and educating printers is important."
It will be crucial not only to stay apprised of shifting trends and fabrics, but also to maintain inventory and accessibility of product, according to Seymour.
"The demand for the [fashion-forward] styles dictates huge inventory levels, and customers want to place orders late in the day and have product in hand the following day," he says. "The newer fashion blanks are no longer a niche market, but have become the center of everyday demand."
An online presence, both with a website and through social media, will be key to meeting the intense demand of  next year's customer — even for small, local apparel decorators.
"Consumers are using [the] online [realm] to investigate decorated apparel options even if they still give you a call or come by your shop to place their order," Edwards says. "Fortunately, there are plenty of software options out there that service our industry that make this easy."
With new trends and exciting advancements in technology surfacing, 2017 will be full of opportunities for apparel manufacturers, suppliers and decorators.
---
With the right marketing and selling strategies, this burgeoning category can bring big business to your shop.
FULL STORY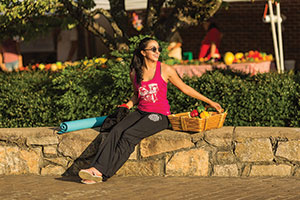 Technology, e-commerce, fast delivery and customer engagement currently are hot retail topics, but these trends go beyond the business-to-consumer world.
FULL STORY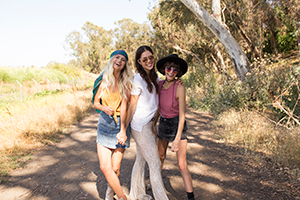 It can be argued that trends don't bob and weave in any other industry segments as frequently as in the childrenswear and teens/tweens apparel categories.
FULL STORY