Build Your Business: Trends

---
An Inside Look at Outerwear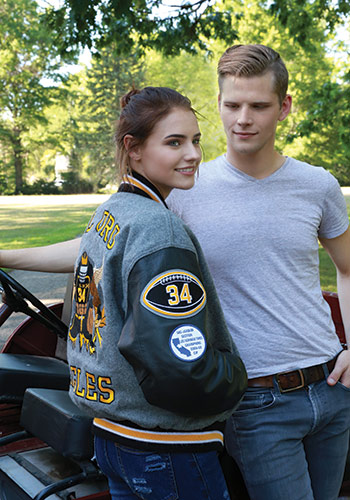 ---
Whether it's protection from the elements or statements of style to accompany a favorite outfit, jackets — and the entire outerwear category at large — have undergone a transformation.
Gone are the primitive heavyweight options that left wearers suffocated and sweaty. Today's options are lightweight, stylish, practical and functional. In the words of Danny Tsai, vice president of merchandising, Tri-Mountain: "Thin is in."
"The traditional heavy jackets have gone away," he adds. "Instead, people are layering with thinner, lightweight pieces for more 
versatility. Soft shell-bonded jackets and lightweight puffers have become staples."
Margaret Crow, director of marketing, S&S Activewear, agrees, saying part of that versatility is due to the increased desire for athletic wear among consumers.
"There are so many more options in the jacket industry now," she says. "In addition to the breadth of styles, there are more performance and color offerings. With the rise in popularity of athletic and athletic-inspired clothing, jackets have become more comfortable and easy to move in. Details such as athletic striping, contrast stitching and raglan sleeves have made jackets more comfortable and flattering."
A Middle Ground for Usage?
While jackets still serve primary functions such as providing warmth and protecting against harsh weather, much of the market also has placed an emphasis on the style and feel of garments. Shelley Foland, CEO of Boxercraft, says the fashion element of jackets always will trump other factors.
"The end use for jackets will always serve to complete any outfit," she says. "It's not just about utility or a means of keeping you warm during the extremely cold winter months. It's about appealing to fashion. Unique colors and fabrics allow the recipient to extend their expression of personality and style with their jacket, in addition to their clothes underneath. They can be fitted, flared, long or short, tailored or oversized. They complete the [outfit's] overall look."
Tsai admits that while fashion has become a factor, the general use for outerwear — ensuring comfort and warmth for wearers — has remained constant. Crow says there's a middle ground between the two assertions, and even adds a third usage for jackets that includes the workwear category.
"The market for high-visibility jackets has grown dramatically over the past two to three years, and that has not only added a new use for jackets — work safety — but it has also increased the use of bright and neon colors to jackets across all styles," she says. "Jackets are now used not only for warmth outside, but also as layering pieces for both comfort and style."
Silhouettes, Colors & Fabrics
This category offers a mixed bag of silhouette options. Case in point: Tsai says the bomber jacket has become popular again because of fashion's cyclical nature, but also asserts that clean lines remain a safe bet. Foland, on the other hand, says extremes, from flowy, oversized jackets to long, tailored jackets, are trending. Meanwhile, Crow says quarter-zip styles outshine the rest.
"Quarter-zips are really popular this year, both in performance fabrics and more traditional cotton fleece, and they can be heavy and warm or light and fashionable," she says. "Quarter-zips add a layer of warmth, but they are also sharp-
looking and can be worn indoors for a casual-corporate look. A team or corporate logo can be easily added to quarter-zip styles."
Crow also adds coach-style nylons, waterproof styles, down puffer jackets and vests to the trending list. A cornucopia of colors also have been popular, including neutrals such as winter white, oatmeal and light gray, according to Foland. On the opposite end of the spectrum, Crow says neons are all the rage, due to the aforementioned burst in popularity of high-
visibility outerwear.
Tsai says that while Pantone named Rose Quartz (a shade of pink) and Serenity (a lighter blue) as its colors of the year for 2016, they do not apply to outerwear. Rather, a more traditional tone still holds the title of most popular color in this category, due to not just its look, but also its practicality.
"Black will always be king when it comes to outerwear colors," Tsai says. "It's versatile; it's formal, but can be worn every day and it doesn't get dirty. Darker shades of gray, like charcoal, have really come up in the past couple years. Black and charcoal will continue to be popular in the coming years."
Soft, light fabrics are trending upward, keeping with Tsai's thin-is-in assertion. Crow finds polyester to be most popular due to its soft cotton-like feel, easy maintenance and performance abilities. Foland says soft and flexible fabrics are in demand because they not only keep wearers warm, but also are comfortable enough to wear casually.
"Soft shell-bonded fabrics continue to be popular," Tsai says. "As the name describes, the hand of a soft shell is much softer and quieter than a traditional hard shell. In most cases, it is bonded to a thin, fleece lining fabric; this creates warmth without bulk."
Performance Still Important
While those in the know debate the role of style or fashion in outerwear, the importance of performance to these garments is uncontested. Taped seams and waterproof coatings remain critical to rainwear, and breathability also is valuable for improving airflow and discouraging trapped body heat, Crow says.
"Waterproof and water-resistant properties are important to the outerwear market, but they cost more to produce so they cost more to the consumer," she says. "Breathability is an important characteristic in all performance apparel. Consumers demand comfort in addition to performance." 
---
With the right marketing and selling strategies, this burgeoning category can bring big business to your shop.
FULL STORY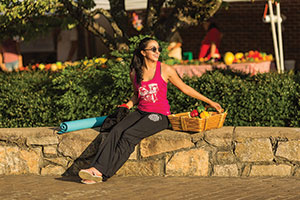 Technology, e-commerce, fast delivery and customer engagement currently are hot retail topics, but these trends go beyond the business-to-consumer world.
FULL STORY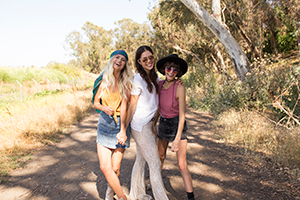 It can be argued that trends don't bob and weave in any other industry segments as frequently as in the childrenswear and teens/tweens apparel categories.
FULL STORY