Build Your Business: Trends

---
8 Things We Saw at ISS Long Beach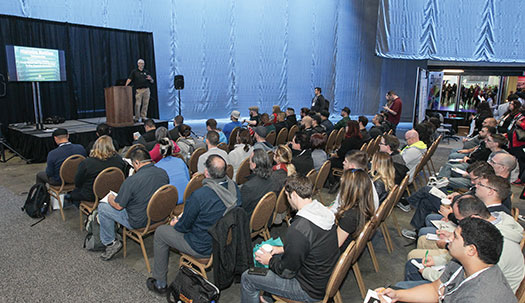 ---
The editorial team loves traveling to an ISS event! We, like you, walk the show floor searching for new products and trends, as well as booth happenings. In case you missed the show, we thought we'd share a few highlights.
1. A new environmental standard emerged. Industry veterans, ink suppliers especially, are familiar with the many standards and certification sets that exist in the decorated apparel industry. At ISS Long Beach, MagnaColours launched its "GNA" sustainability standard for textile printing. The GNA mark is designed to be used by any compliant ink manufacturer so that customers know what has gone into the products they buy. To meet this new standard, inks can't contain harmful chemicals, such as PVC or AlkylPhenylEthoxylates (APEO). They also must be water-based formulations.
2. The DTG roll continues. From specialized apparel to new ink formulations, direct-to-garment printing has never been more technologically advanced. In the apparel arena, RTP Apparel launched its new line of T-shirts that require no pretreatment. These ready-to-print shirts were designed with ink-reactive fabric to make the DTG process easy and efficient, while removing issues such as pretreatment "boxes," staining and dye reactions. With inks, DuPont featured its Artistri Brite line for the DTG market. They are available for a variety of print heads, and from low- to high-viscosity formulations, to deliver high color saturation and white output in industrial settings
.
3. Tri-blends and heathers still are all the rage. Most major suppliers are offering these unique T-shirts, which boast a super-soft surface ideal for screen or digital printing. A black heather from Bella+Canvas hit the market during ISS Long Beach under heavy promotion, and was wildly accepted as one of the most interesting new garments available today.

4. The combination of screen and digital printing continues to emerge as a burgeoning technology. The addition of DTG print heads to an automatic screen printing machine was introduced by Kornit's Paradigm a few years ago, followed by a new machine from MHM called the IQ Digital. At ISS Long Beach, one of the booths getting the most buzz was M & R Co.'s, which debuted its new Digital Squeegee that is built on this premise. This machine requires no pretreatment of shirts because the underbase white is screen printed, saving a step in the decorating process.

5. Large-format heat printing remains a popular decoration technique. Heat press suppliers answered the call with many models of large-format presses available at the show. Whether you are doing allover digital transfers, sublimation or DTG, you'll need the extra room these presses provide to cure your designs. We saw allover prints popularized in this year's Impressions Awards entries in several categories, and the trend shows no signs of slowing.
6. Texture adds an interesting twist. Textured knits — from mock twist to marled, space dyed and injected slub — were generating buzz across the show floor. Anything that creates unique texture on the apparel surface is in high demand.
7. The arena was a hit. This year's ISS Long Beach was the largest in the event's history. So large, in fact, that it required expansion into the Long Beach Arena and connecting lobby. Once home for minor league hockey, the circus and more, the venue boasted additional booths, free educational seminars, the Impressions booth, food trucks and fun decor.
8. The 2016 Impressions Awards Winners impressed. The 2016 Impressions Awards Winners were a huge hit at ISS, with attendees and exhibitors stopping by to see the impressive designs in person. Don't forget to look out for our call for submissions in late spring — we can't wait to see what you've created!
---
With the right marketing and selling strategies, this burgeoning category can bring big business to your shop.
FULL STORY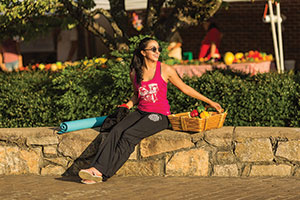 Technology, e-commerce, fast delivery and customer engagement currently are hot retail topics, but these trends go beyond the business-to-consumer world.
FULL STORY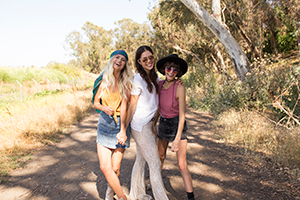 It can be argued that trends don't bob and weave in any other industry segments as frequently as in the childrenswear and teens/tweens apparel categories.
FULL STORY